What Deodorization Tactic is Best After a Fire in Hayward Homes?
9/2/2020 (Permalink)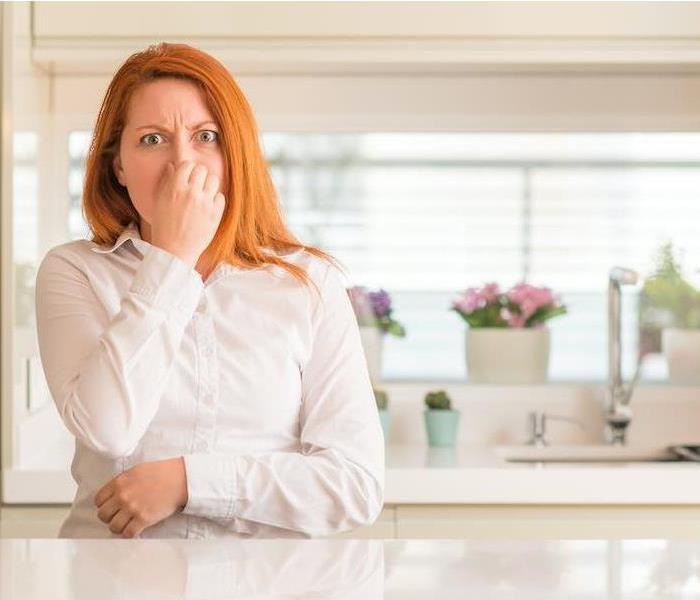 SERVPRO can help in many ways with controlling odors in your home after a fire. Call us today for assistance.
There are multiple odor removal approaches for smoke and burning smells after a structure fire.
While there are undoubtedly dozens of potential hazards and problematic loss effects after a structure fire in Hayward homes, our SERVPRO of San Leandro professionals have the tools and technologies to overcome these needs. As a leading fire restoration company for the area, we understand how something as small as a persistent smoke odor can compromise your comfort in your home. We approach deodorization to eliminate or neutralize odor molecules present in the open environments of the house and trapped in porous materials and contents.
When you experience fire damage in your Hayward home, most homeowners fixate on the immediate concerns first, such as debris removal and residues on the surfaces and contents throughout the structure. These challenges can be hazardous and marring to your home if not addressed immediately. Even structural repairs and build back comes before the deodorization process. Cleaning and demolition can agitate trapped odors, making it more absolute to wait and neutralize harsh scents in the property until the final stages of cleaning and restoration. Multiple tools can play a part in removing these noxious smoke and burning smells, including:
Hydroxyl Generators
Thermal Foggers
Are There Ways to Reduce Odor Concentrations Before Deodorizing?
Debris removal is one of the tactics that our professionals and contractors utilize during the pre-mitigation emergency services stage. Removing ash and debris from the floors, along with remnants of damaged wall systems and other construction materials, can reduce the concentrations of harsh odors and soot particles to make restoration more efficient.
When is an Ozone Machine Beneficial for Post-Fire Restoration?
Even with how incredibly productive ozone machines can be, they can also be damaging to living things, including occupants, pets, and plants. The use of ozone machines creates an unbalanced chemical compound that adheres to odor molecules and neutralizes them on contact. The process can be so destructive to humans, though, that even our restoration professionals must vacate the recovery effort to allow this process to occur on a timer. There are applications for this deodorization technique, as it is one of the staples for odor removal in our SERVPRO warehouse facility in our ozone chamber. This process works best when:
No occupants present
There is time to recover property
There are harsh odors in open areas and trapped in walls/flooring
There are odor-damaged contents
Do Hydroxyl Generators Help Remove Odors?
There are several ways that hydroxyl generators are an excellent tool for fire restoration and recovery. Even without using this device for deodorization, it is a unique machine for air quality control. There are a few ways that this deodorization option can be an ideal choice in specific scenarios, and these include:
HEPA Filtration – With an onboard filtration system, hydroxyl generators can pull contaminated and dirty air through the machine and trap particulates as small as 0.3 microns in the built-in HEPA filter.
UV Cleaning – Using the same chemical process that UV rays from the sun use to clean the atmosphere, hydroxyl generators create a chemical reaction being water droplets in the damaged environment and a UV spectrum to clean the space where the device gets placed, including odor compounds.
Safe for Occupants – One of the distinct advantages of using this device over other options is that these machines can run through additional cleaning and restoration processes conducted by our SERVPRO team working in the house.
Is Thermal Fogging Best for Odor Removal?
Thermal fogging devices are among the most versatile and widely used for post-fire odor removal for multiple reasons. With the lightweight units that are handheld, technicians can quickly move from one room to the next and cover a broader area in less time. By creating a mist and vapor with a deodorizing product, fine droplets and the gaseous composition can penetrate porous materials like drywall and carpeting to neutralize trapped odors in these structural elements. In addition to these beneficial aspects, thermal fogging is safe for technicians and even occupants of the house, allowing you to begin returning to your home more quickly after the fire restoration.
After a fire loss, one of the most substantial obstacles to making these disasters "Like it never even happened," is often lingering smoke and burning odors. Our SERVPRO of San Leandro team can help with multiple deodorization tools and technologies to overcome these fire loss effects and prevent costlier tear-out and reconstruction. Give our team a call anytime at (510) 352-2480.