What Can San Leandro Bathroom Water Damage Repair Salvage?
9/10/2021 (Permalink)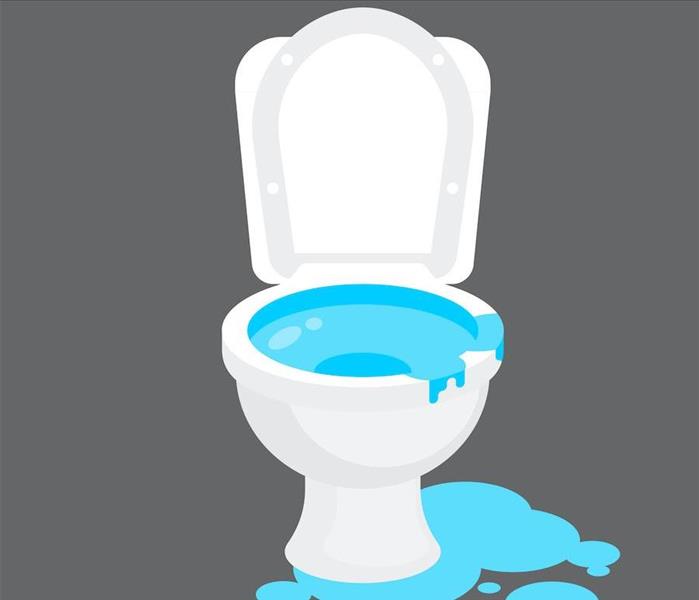 Water damage to your home is no easy task. Call SERVPRO for fast and immediate water damage restoration services.
San Leandro SERVPRO Water Damage Repair Techs Restore Bathroom Fixtures and Contents
Bathroom water damage is quite common and can take many forms that impact structural materials and fixtures. Slow leaks can soften drywall until it crumbles, and inadequate shower ventilation can eventually facilitate microbial growth. Common flooring options like vinyl sheets or ceramic tiles are often impacted by excess moisture.
SERVPRO teams' 24/7 water damage repair for San Leandro homes is equipped to tackle these symptoms of bathroom water damage and much more. Technicians can clean and dry walls and wall cavities, remediate microbes with EPA-registered biocides, and replace damaged or delaminated bathroom flooring and subflooring.
SERVPRO Structural Drying Considerations for Bathroom Walls
SERVPRO's structural drying techniques are honed to work for various bathroom surfaces. Still, walls are among the most impacted in a residential water damage scenario.
After extracting excess moisture, technicians can position air movers at 45-degree angles. The theory behind this is analogous to playing billiards.
Air movers "bank" the air into a wall cavity so that, instead of directly forcing moisture into a surface, the air bounces to other parts of the wall, carrying water with it.
This action also allows dehumidification units to collect moisture for removal in a treated sewer more efficiently.
For ceiling water damage, airflow needs to circulate from an air mover positioned at a 90-degree angle.
In many cases, baseboards do not require full-on removal to drywall cavities. SERVPRO professionals can drill small holes into wooden baseboards for drying with a wall venting system and repair holes afterward
SERVPRO of San Leandro is ready to bring homeowners who call (510) 352-2480 services that demonstrate that We're Faster To Any Size Disaster.